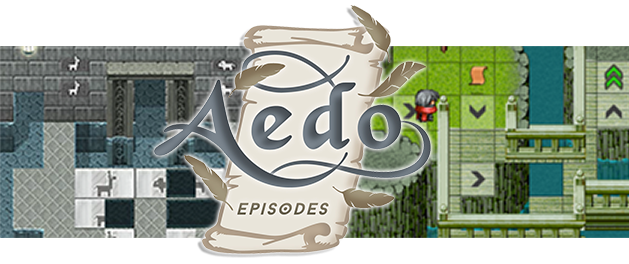 After a lot of hard work, we finally are proud to release our first game: Aedo Episodes.
The game is available for iOS, Android and Windows Phone.
About the game
Aedo Episodes is a logic puzzle game about a hero's destiny you have no control.
Test your logical reasoning and mental sharpness while you manipulate the environment, beat puzzles and enigmas, solve minigames and complete sidequests to allow the hero advance in the journey.
Get lost in the story and follow the hero as he reach out his fate.
Further development
The game is still in development process to add more content, more levels, more episodes. All to make the experience richer and more compelling, to make a wonderful game.
Actually the game features the first three episodes of the story. Expect more levels, more challanges, minigames and puzzles. You can follow the development via our devblog.
Download
Test you smartness and challenge yourself. Follow the story of the Marked and let him accomplish the destiny!
Follow us
Follow the game updates and stay in touch with us: