Today we're so excited to write about the next KLAC update planned for the next month.
KLAC is a spatial-word puzzle game with a minimal and elegant design.
Change Log
Here're the new features KLAC will include:
40+ new levels
Bosses and Super-Hard mode
MacOS Support (with iCloud sync)
MacOS Support
KLAC finally is heading to the Mac App Store. KLAC runs smoothly on MacOS and it will support both fullscreen and mini mode.
Thanks to iCloud, all progress are kept in sync among all Apple devices, including iPhone, iPad and MacBook. You can play on a device and hop on another one to continue to play seamlessly.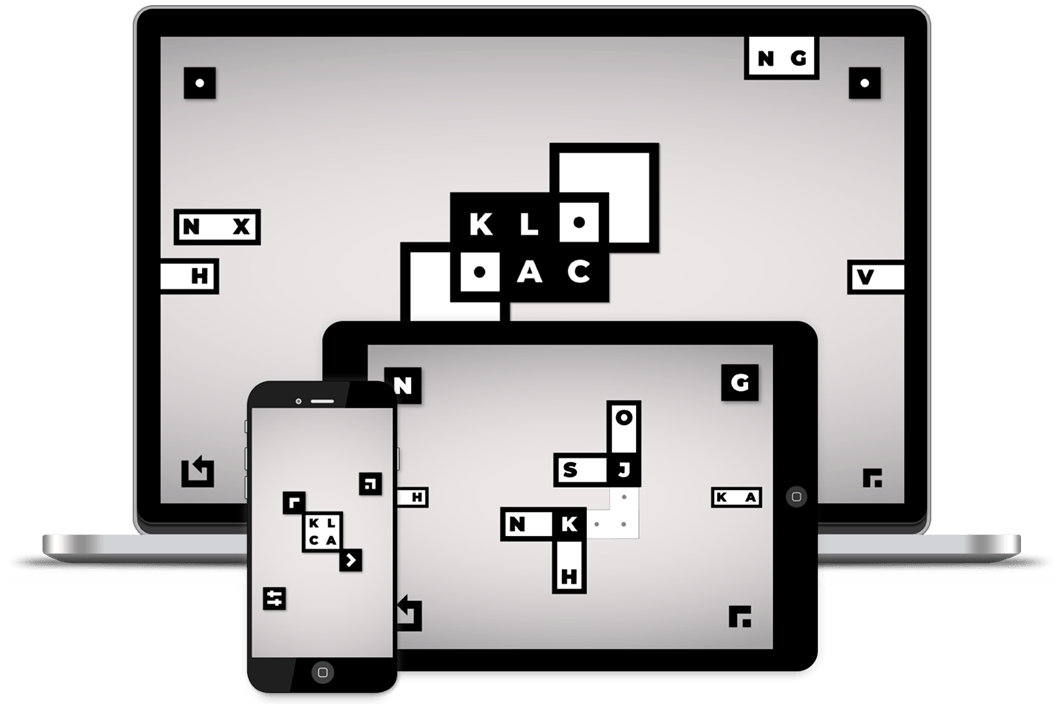 Release date: End of May
This update of KLAC is coming soon. This will mark the first release for MacOS. All other platforms will receive the update in the same time frame.
Save the date and keep supporting us.
Try out the beta
In the meanwhile you can play the beta for free:
Access the beta
You can know more about KLAC on the game page or devblog.
Stay in touch
KLAC is currently in development, stay tuned for more coming in the next days.