Update 07/11
ERMO is now available on Early Access! Get it from Steam
We're so happy to announce that ERMO is coming to Steam.
ERMO will be available for Windows, MacOS and Linux.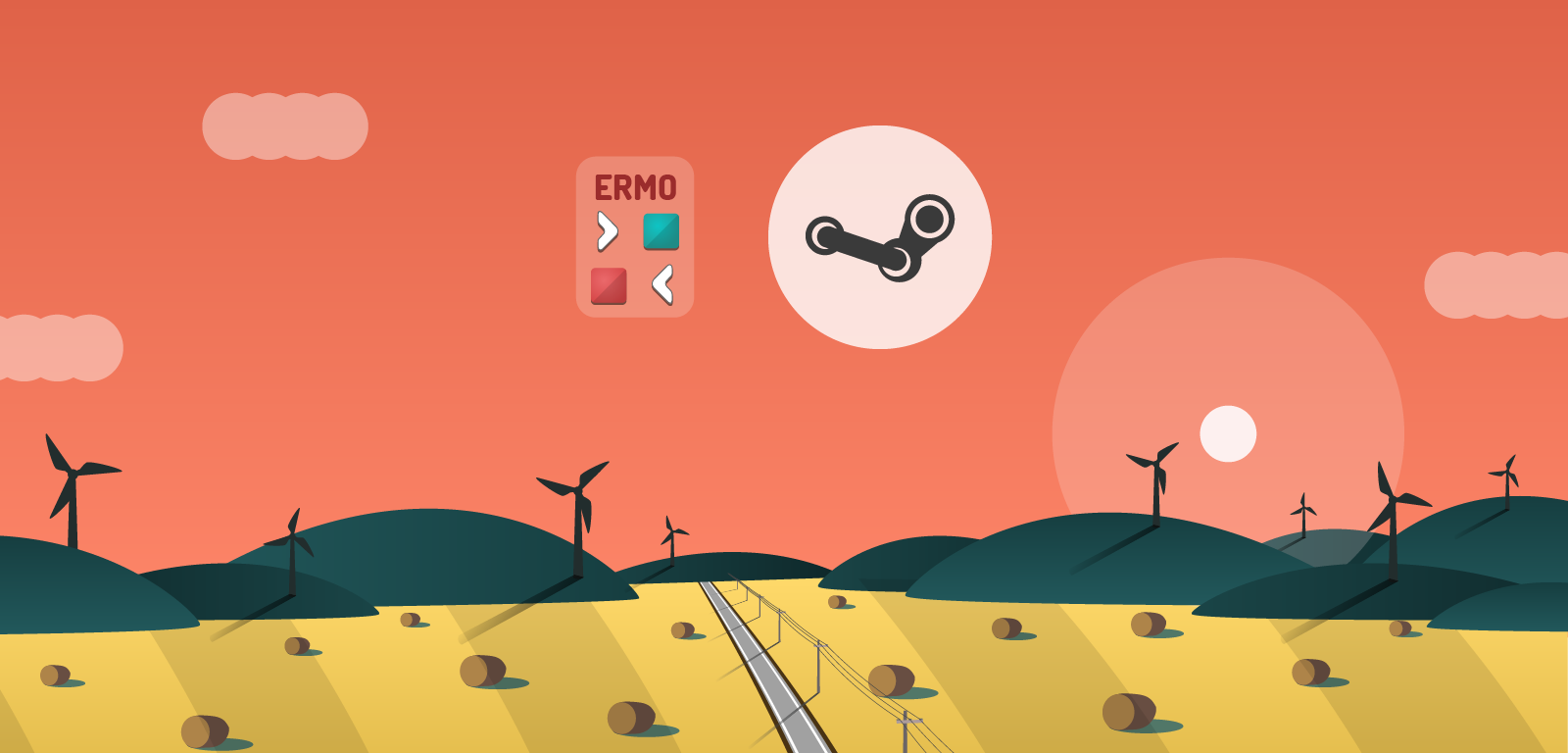 ERMO will have a period of early access starting next week (about).
Steam page
Early access
ERMO has some experimental features to share player designed levels and challenge friends to beat them. With the help of the community, we can adopt what is the best choice to provide that feature.
In addition, ERMO runs fullscreen and in immersive mode. It would be nice to collect feedback on this, and understand if players prefer other modes, like "semi windowed" to play and keep multitasking.
Although ERMO is already well tested, squash bugs and get rid of any platform annoyance would be our top priority.
Content
Actually ERMO includes 4 game modes + 1 Bonus mode and about 100 puzzle level/stages. In addition ERMO includes 1 mod, with a special theme and special gameplay rules.
In the early access period we'll create more content, to reach about 200 level/stages. We'll create also 1 more mod, to introduce another special item, new gameplay rules and its related theme.
Actual state
ERMO can be played in full. All main features are already developed and well tested. The level editor and level creation process, both work very good.
In the Early Access period we'll introduce the possibility to share levels with friends, and all other features mentioned in previous comments.
Steam presence
In the meanwhile head to the ERMO Steam page, wishlist and engage with us and the community
Steam page
What's included
Simple, intuitive and profound mechanics
60 levels with 150+ block puzzles
Hand-crafted balanced difficulty to make all levels always challenging
4 different and intriguing modes
BONUS levels with easy item collecting to refill your stocks
Level designer! Create your own levels and share with friends
Achievements and leaderbords
Ethereal graphic design, provides peace and serenity
Adaptive and immersive experience: ERMO runs beautiful everywhere, from mobile and tablet to TV wide screens
Stay in touch
ERMO is still in development, stay tuned for the next wave of content we'll release very soon.