Update 24 Oct 2017
ERMO is now available! Get it from Apple Store
Mark the date! ERMO is soon to be released on iPhone and iPad!
On 24 October 2017 ERMO will be available on iOS world wide!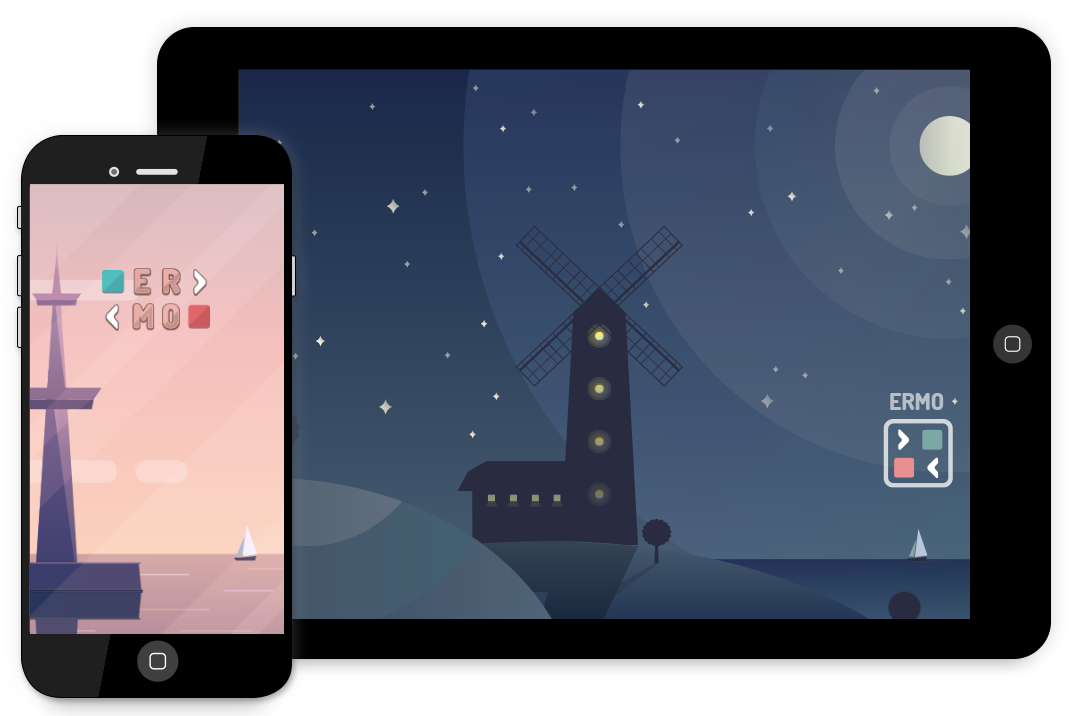 Prepare yourself to be captured into the ERMO world, carried away by an ethereal atmosphere.
In the meanwhile you can play the beta:
Access the beta
Gameplay
What's included
Simple, intuitive and profound mechanics
60 levels with 150+ block puzzles
Hand-crafted balanced difficulty to make all levels always challenging
4 different and intriguing modes
BONUS levels with easy item collecting to refill your stocks
Level designer! Create your own levels and share with friends
Achievements and leaderbords
Ethereal graphic design, provides peace and serenity
Adaptive and immersive experience: ERMO runs beautiful everywhere, from mobile and tablet to TV wide screens
Stay in touch
ERMO is still in development, stay tuned for the next wave of content we'll release very soon.