We really excited to show the result of days of hard work. This post details the upcoming update of ERMO.
The update is pretty big with a lot of features. Due to some breaking changes into many internal stuff, players having the game installed will have the progression state been reset.
The update is tagged with version: v0.6.0. It's available on all platforms: iOS, Android and Windows Phone.
If you hadn't a chance to join to the beta testing, you can do it now.
Access the beta
Change log
Here the highlight of the v0.6.0
User profile, goals and progression
Multiple game modes
Augmented stage with special items
Bonus stage with rewards
Achievements and Leaderboards (iOS, Android, Windows coming soon)
Wide screen support (Immersive mode)
Change details
User profile, goals and progression
Now, the player earns experience points and progress through levels.

Experience points can be obtained by collecting tiles or by completing some goals available for the current player level.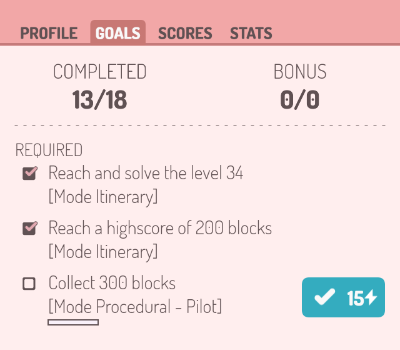 Player level is useful to unlock game content or some special feature.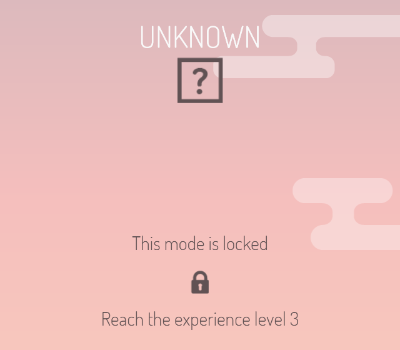 Multiple game modes
The gameplay now involves multiple game modes. The "classic mode" is now named Itinerary Mode. In the Itinerary mode you will progress through a journey of hand-crafted level to discovery the full atmosphere of ERMO.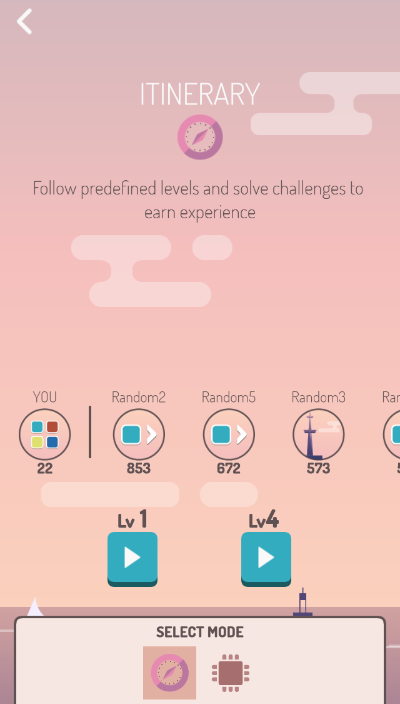 The second mode available is the Procedural mode where ERMO generates levels and stages according your choice.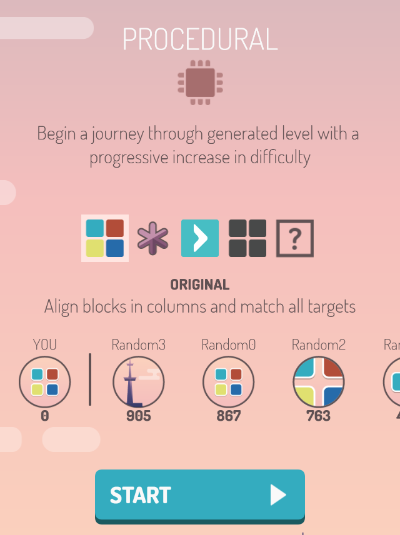 By playing procedural mode, you can face very tough levels requiring all your mental and reasoning skill. Be ready to get very demanding challenges.
More game mode coming soon. Actually we're working on a "designer mode" where you can set up your own level and play against it or challenge friends to beat it
Augmented stage with special items
In this update, we're introducing a new king of stage: Augmented. This stage involves special items to deal with in several ways.
The first special item is the Ring. A ring block the column color alignment. Move two rings close to remove them from the stage.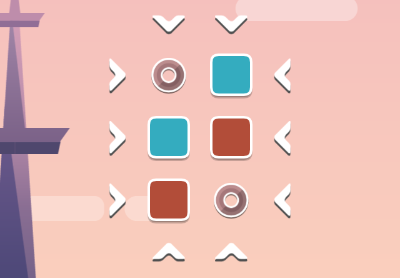 A second special item is the Bomb. Don't let them be close otherwise they explode.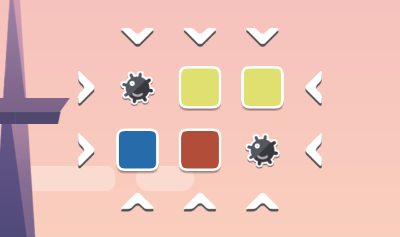 Bonus stage with rewards
While playing any mode you can face Bonus stages where a group of circle squares surround one or more color targets in the center.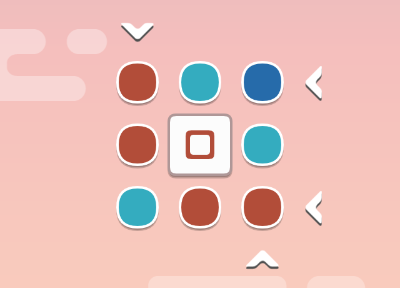 Bonus stages grant a reward for any target matched. In this way, you can get some energy or skill to use further on in the game.
Achievements and Leaderboards
ERMO now integrates with game services provider by the platform:
Game Center for iOS
Google Play Games for Android
Xbox Live for Windows (not ready yet, but coming soon…)
Achievements are unlocked through the game and each one rewards some energy depending on its difficulty. You can access Achivements, see the full list, the status and claim your rewards in the main menu in the title screen.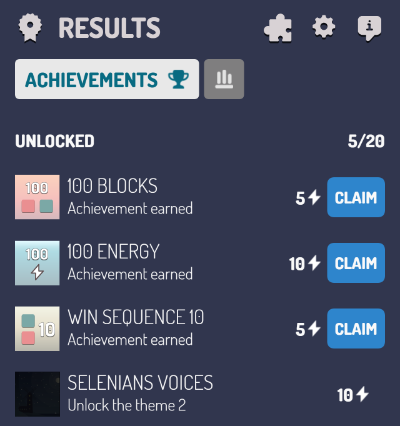 Leaderboards provide a chart to several highscores and some stats all players perform playing ERMO. You can check Leaderboards and see your rank.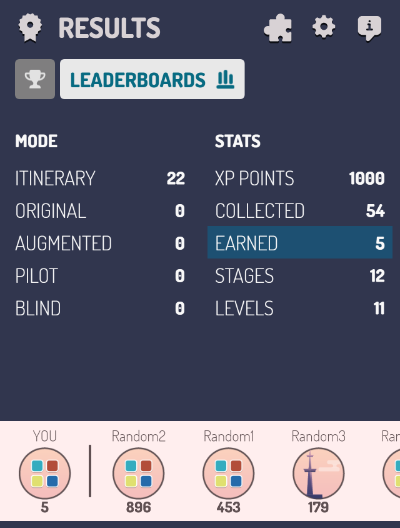 Wide screen support
Now ERMO supports an immersive interface suited for wide screens like tables or desktop monitors.
Here's a screenshot with a full background and an adapted menu on the right.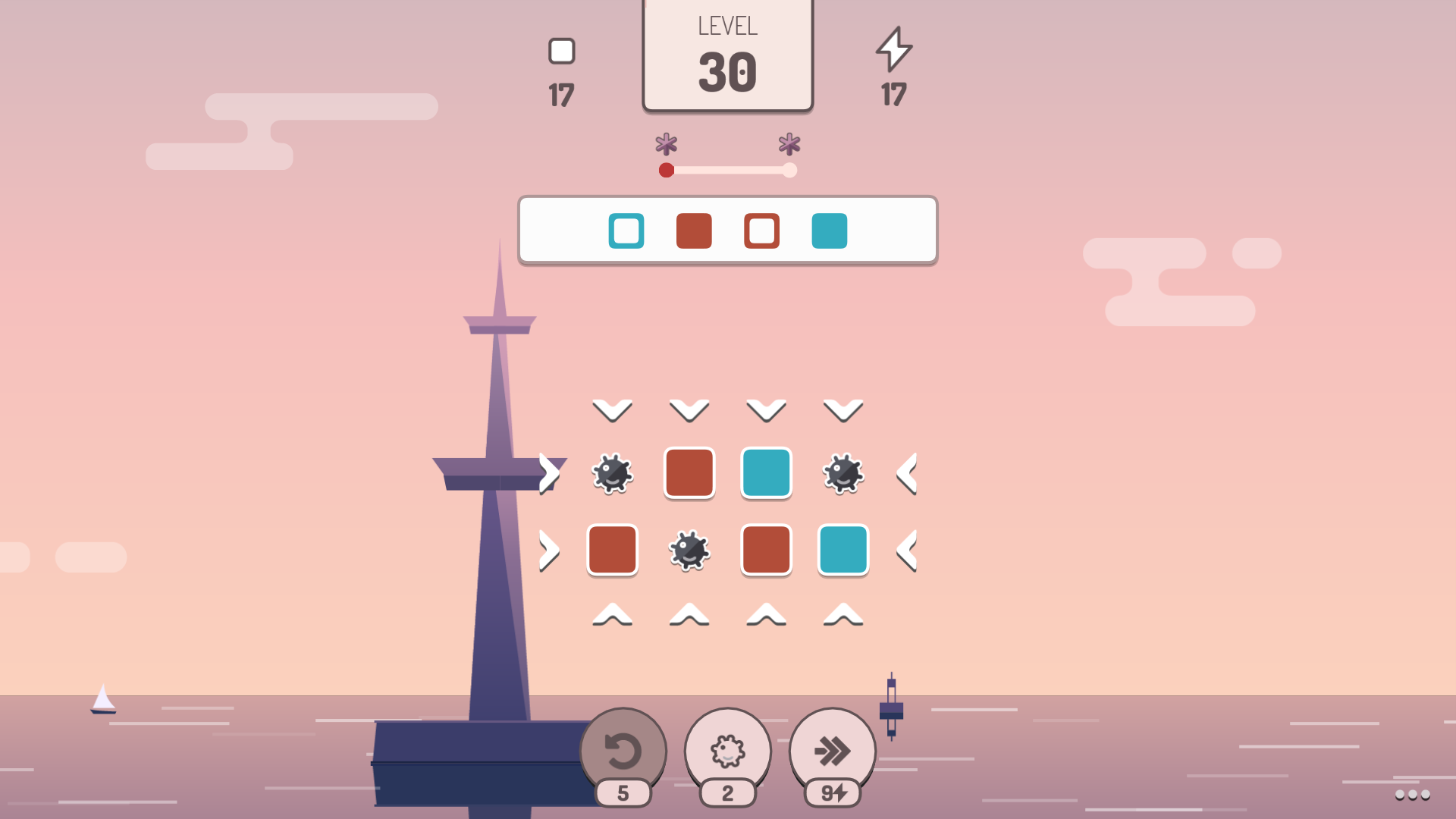 More details and support for more non-mobile platform in a next dedicated post.
Download
This release has lot of new feature and gameplay improvements we hope you enjoy. You can download the beta version:

ERMO
Puzzle





EARLY
Try ERMO now! We're really looking forward your any advice and suggestion to make a better game.
Stay in touch
ERMO is currently in development, stay tuned for more coming next days.