Hello players, this post gives details about the first beta update for ERMO.
As you can imagine, we're working hard to improve the game according your comments.
We released a new update: v0.5.0. It's available on all platforms: iOS, Android and Windows Phone.
If you hadn't a chance to join to the beta testing, you can do it now.
Access the beta
Change log
Here the highlight of the v0.5.0
Colorblind settings
UI retry refinements
Theme as un-lockable content via challenge
Change details
As requested by many, ERMO now features a colorblind settings as long with the WEB version. You can access it by the settings menu in the level screen.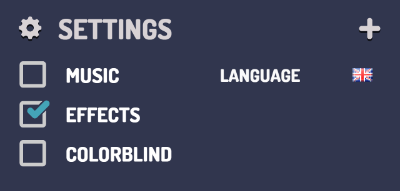 Once activated, each color will be decorated with a unique symbol to easier distinguish blocks. In the bar, symbols are in black to contemplate both empty and matched target (filled by color).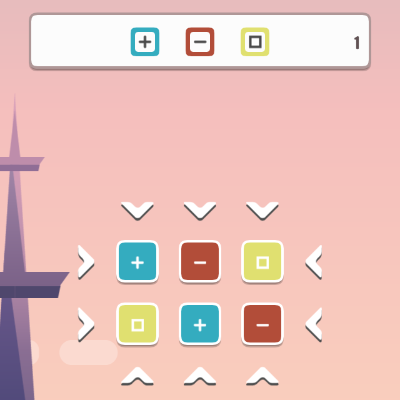 We improved the retry experience by adding a "Play Again" button. In this way, you can play again the same level with out the need to go back to the main screen.
A message clearly states that the score will be reset.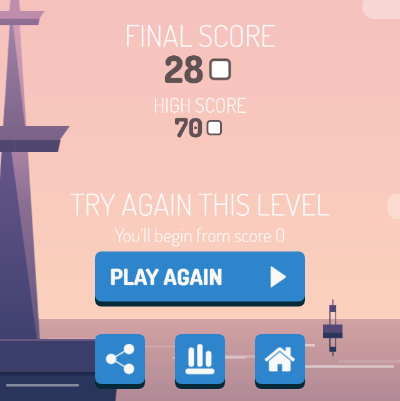 Now ERMO features a challenge engine by which some tasks are available to the player to earn some reward.
By this tool, now you can unlock Themes by completing a challenge.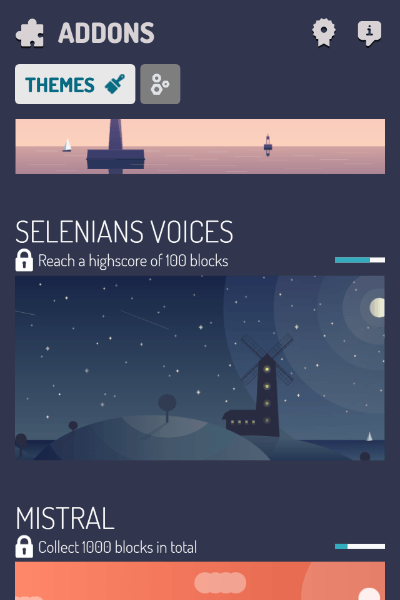 The challenge engine is quite flexible, we plan to use it in several ways. This is just to scratch the surface.
There're a lot more still to come.
Download
You can download the beta version:

ERMO
Puzzle





EARLY
Hope you enjoy ERMO and its ethereal world.
Stay in touch
ERMO is currently in development, stay tuned for more coming next days.